Another commendable year of service provided to Burlington residents and businesses
2018 marks the beginning of another celebratory year for Total Comfort Mechanical, starting off in January with the news that they are now a five-time winner of the highly prestigious Angie's List Super Service Award. This award honors service professionals who have maintained exceptional service ratings and reviews on Angie's List in 2017.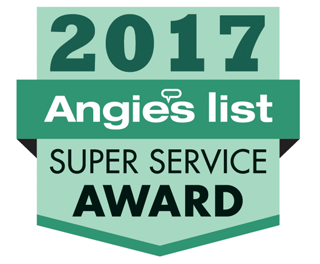 "The service providers that receive our Angie's List Super Service Award demonstrate the level of excellence that members have come to expect," said Angie's List Founder Angie Hicks. "These pros are top-notch and absolutely deserve recognition for the trustworthy and exemplary customer service they exhibited in the past year and overall."
Angie's List Super Service Award 2017 winners have met strict eligibility requirements, which include maintaining an "A" rating in overall grade, recent grade and review period grade. The SSA winners must be in good standing with Angie's List, pass a background check, record a current trade license attestation and abide by Angie's List operational guidelines.
"I am thrilled and so very proud that we have been again honored with this award," said Wendell DePaiva, General Manager. "Angie's List is a very reputable and trusted source of customer reviews and honest feedback. This award confirms our commitment to total customer satisfaction, and we truly thank our customers for making it possible."
Total Comfort Mechanical has been listed on Angie's List since 2011. This is the fifth year Total Comfort Mechanical has received this honor.
Service company ratings are updated continually on Angie's List as new, verified consumer reviews are submitted. Companies are graded on an A through F scale in multiple fields ranging from price to professionalism to punctuality.
For over two decades Angie's List has been a trusted name for connecting consumers to top-rated service professionals. Angie's List provides unique tools and support designed to improve the local service experience for both consumers and service professionals.
Total Comfort Mechanical ranks among the best in the HVAC industry. Their excellence is established by the fact they also achieved the esteemed status as an Elite Diamond Contractor by Mitsubishi Electric.
These awards establish the company as among the best Heating, Air Conditioning Repair and Installation experts operating in the Burlington Area.
Founded by DePaiva in 2009, Total Comfort Mechanical has provided outstanding customer service for nearly a decade, through their team of highly experienced and committed professionals.
The company serves the Massachusetts cities of Burlington, Arlington, Bedford, Lexington, Wilmington, Winchester, and Woburn. Total Comfort Mechanical offers a wide range of heating and cooling services and specializes in energy-efficient indoor climate options, with a focus on ductless heat pump and air conditioning installation.
Read more ...
This entry was tagged MA, Massachusetts, Heating contractor, Burlington MA, Air Conditioning, HVAC, Reviews and posted on January 19, 2018
Are high utility bills getting you down this summer? Keeping your Massachusetts home air-conditioned and comfortable can be expensive. Everyone's trying to beat the sweltering July and August heat and energy consumption is high. The good news is there are actually some very simple things you can do to keep costs down without investing a fortune.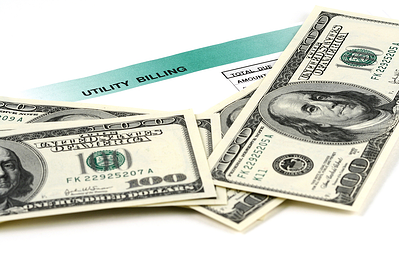 Turn off ceiling fans when not in use
Some people believe that keeping a ceiling fan running all the time, even when the room is unoccupied, will keep the room cooler than if turned off. While they do help circulate air, ceiling fans have no effect on the temperature of the area. They simply redistribute already conditioned (or unconditioned) air and make it feel cooler because it's creating a breeze against your body. Leaving the fan on while the room is empty will not make the room any cooler upon your return. Turn them off when leaving a room to prevent wasted electricity.
Go Green

(and not the way you're thinking, either)
We're talking actual green in color - whatever shades appeal to you : forest green, emerald green, moss or fir. Adding more trees and bushes to your home's exterior not only provides a more beautiful landscape, but can considerably block the amount of solar heat beaming on the roof and through the windows. All that heat makes your air conditioning system work harder. In addition, if the air conditioning unit itself receives shading from trees or shrubbery, it can improve your AC's effectiveness up to ten percent!
Massachusetts lies in the "temperate" area on the US Dept. of Energy's climate region map. Unlike the hot and arid Southwest and hot and humid Southeast, energy-saving landscaping strategies for this area must be balanced - keeping heat out in summer and keeping it in during winter months (see more at Landscape for Life).
Get with the Program...
...with a digital programmable thermostat (DPT)! Smart and relatively inexpensive, DPT's allow you to adjust the settings for a higher temperature when no one's home or during cooler parts of the day. With today's technologically-advanced controls you can truly set it and forget it, and even manage your home's central air conditioning system via mobile device. (Side note to self: if you're reading this article on a smartphone and you still don't have a digital t-stat yet, you should be embarrassed.)
Chill Out Down Under
If your home has a basement, why not convert it into a summer family room or hangout? Naturally cooler than the rest of the home, the basement can provide instant relief on a hot day. Be careful about opening basement windows though, especially during very hot and humid weather. Damp, tropical air can cause surface condensation which will increase indoor humidity as well.
To be absolutely certain you are obtaining optimal efficiency from your home's A/C system, schedule a system maintenance check with us. We will check multiple factors to ensure all air conditioning system components are operating properly, that the system is meeting the manufacturer's expectations for efficiency, and recommend alternatives if not.
Read more ...
This entry was tagged Burlington MA, Tips, Energy, MA, Efficiency, Air Conditioning, Massachusetts, Keep Cool, Energy bill and posted on July 18, 2014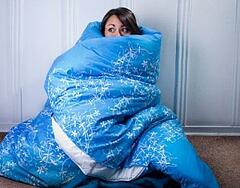 You don't have to freeze to save on your heating bill this winter.
Did you know that heating and cooling your home uses more energy than any other system in your home and accounts for approximately 56% of your total utility bill or more? With recent forecasts for a spike in this winters' fuel costs – it's a wise decision to prepare for the colder weather ahead. Following a few small steps can help you to save big on your home heating costs.
Why Massachusetts residents should pay attention
According to energy.gov:
Natural Gas customers will pay an average of $679 this winter for heating, up 13% from last year.
Electricity customers will pay $909, up 2 %
Propane customers in the Northeast US will pay $2,146; an increase of 11%
Heating oil customers will pay $2,046, down 2%.
Here are a few strategies for reducing your heating bill this winter:
Use a programmable thermostat. Save money by simply setting your thermostat 10 degrees lower when you're away from home or asleep.
Keep air vents clean and uncovered so heat can easily flow throughout your home.
Use natural sunlight to your advantage. Open drapes when you are getting direct sunlight, then close them at night to keep heat from escaping. Think of the sun as a heater and your drapes as a blanket.
Make sure the damper in your fireplace is closed when not in use.
Replace the air filter at least once a month.
Schedule a heat system check-up with a reputable heating contractor. Regularly scheduled maintenance of your heating system keeps it running most efficiently and increases the life of the equipment.
Many states, including Massachusetts, offer rebates for homeowners who invest in Energy Star products which utilize the latest technologies designed to consume less energy. These incentives being offered are above and beyond Federal Tax Credits for installing approved heating and cooling systems. For example, Massachusetts utility customers can receive up to an additional $300 mail-in rebate from Cool Smart on qualifying installations. Check with your local HVAC contractor experts at Total Comfort Mechanical for more information.
Read more ...
This entry was tagged Heating contractor, Energy, Heating, MA, Massachusetts, Heat and posted on October 31, 2013