Humidifiers & Dehumidifiers - Burlington MA
Energy Recovery Ventilation / Duct Cleaning & Sealing / Air Cleaners & Purifiers
Controlling indoor humidity levels helps you maintain a healthier and more comfortable home environment. Optimal humidity can also help you stay warmer at cooler temperatures. That means you can lower your thermostat and save energy, thereby lowering your heating costs.
Air that's too moist: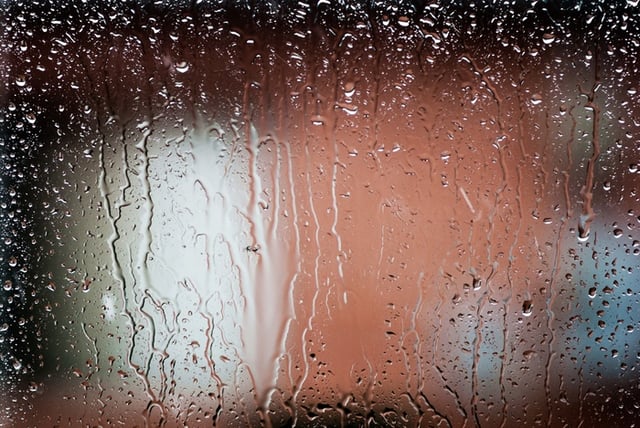 Removing excess moisture from the home protects from damaging health effects from the buildup of mold and mildew. High humidity levels can also increase the likelihood of respiratory infections by contributing to the growth of bacteria and viruses.
Humid weather worsens any existing moisture problems which are a common concern in crawl spaces and basements. Moisture from the ground combined with moisture from the humid air generates condensation on walls and other surfaces, and is the often the culprit of those muggy basement atmosphere and smells. This in turn can render mold and mildew problems. To avoid these headaches, take steps to minimize moisture below the main floor of your home.
High humidity also can cause damage to mechanical systems and computer / electronic equipment, flooring problems (mildewed carpet & floors) and storage issues. Too much humidity can wreak havoc on clothes, food and other stored items. Dry foods can draw in moisture and quickly go stale if humidity levels rise too high.

If humidity is an issue in any season, foundation vents should be left open all year to help the foundation dry out as much as possible. During humid summer weather, basement windows and doors should remain closed.
Air that's too dry:
Dry air can also cause structural damage to your home and possessions. It can cause walls, woodwork, and hardwood floors to crack and laminate to cup or warp. Low humidity levels can also provoke dry, itchy throats and increase chances of catching a cold or the flu.
When humidity levels are too low, electronic equipment can become susceptible to electrostatic discharge (ESD) which can cause damage to sensitive components and controls.
Relative humidity is the amount of moisture in the air at a given temperature in relation to the maximum amount of moisture the air could hold at the same temperature. If you have a home office or computer room, maintaining relative humidity levels between 45% and 55% is recommended for optimal performance and reliability of equipment.
Total Comfort Mechanical's whole-home humidity control solutions are designed to work together to use energy as efficiently as possible. At the same time, they help you achieve the comfort, health and home sustainability benefits you need.
Contact us to help you determine which options are best suited for your Burlington MA area home and office.