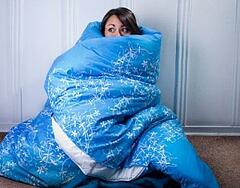 You don't have to freeze to save on your heating bill this winter.
Did you know that heating and cooling your home uses more energy than any other system in your home and accounts for approximately 56% of your total utility bill or more? With recent forecasts for a spike in this winters' fuel costs – it's a wise decision to prepare for the colder weather ahead. Following a few small steps can help you to save big on your home heating costs.
Why Massachusetts residents should pay attention
According to energy.gov:
Natural Gas customers will pay an average of $679 this winter for heating, up 13% from last year.
Electricity customers will pay $909, up 2 %
Propane customers in the Northeast US will pay $2,146; an increase of 11%
Heating oil customers will pay $2,046, down 2%.
Here are a few strategies for reducing your heating bill this winter:
Use a programmable thermostat. Save money by simply setting your thermostat 10 degrees lower when you're away from home or asleep.
Keep air vents clean and uncovered so heat can easily flow throughout your home.
Use natural sunlight to your advantage. Open drapes when you are getting direct sunlight, then close them at night to keep heat from escaping. Think of the sun as a heater and your drapes as a blanket.
Make sure the damper in your fireplace is closed when not in use.
Replace the air filter at least once a month.
Schedule a heat system check-up with a reputable heating contractor. Regularly scheduled maintenance of your heating system keeps it running most efficiently and increases the life of the equipment.
Many states, including Massachusetts, offer rebates for homeowners who invest in Energy Star products which utilize the latest technologies designed to consume less energy. These incentives being offered are above and beyond Federal Tax Credits for installing approved heating and cooling systems. For example, Massachusetts utility customers can receive up to an additional $300 mail-in rebate from Cool Smart on qualifying installations. Check with your local HVAC contractor experts at Total Comfort Mechanical for more information.
Read more ...
This entry was tagged Heating contractor, Energy, Heating, MA, Massachusetts, Heat and posted on October 31, 2013