Save money on your summer energy bill with these HVAC Tips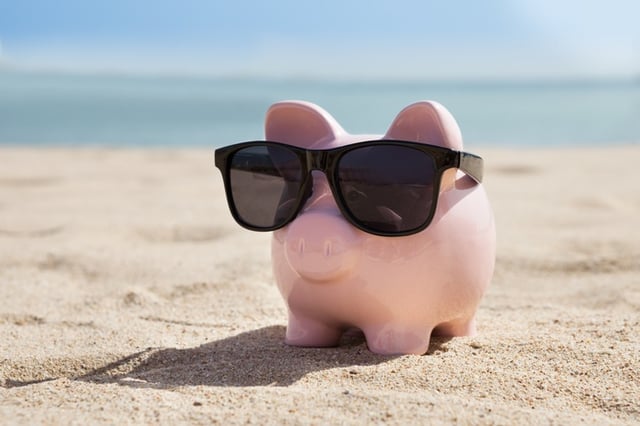 Did you know that about half of the energy consumed in the United States is for heating and cooling alone?
Keeping your Massachusetts home air-conditioned and comfortable can be expensive, especially when everyone is trying to beat the sweltering summer heat and energy consumption is high. The good news is there are actually some very simple things you can do to stay cool without having to empty your wallet for energy bills!
1) Don't forget the Filter
This is one of the easiest things to do yet one of the most commonly overlooked. Filters should be replaced regularly, so make it a habit by keeping a supply of filters on hand. Actually, the number one reason for HVAC system failure is dirt. Properly maintained equipment lasts longer and keeps the system running more efficiently. Filters should be changed every:
3 months on a 1" pleated filter

6 months on a 5" media air cleaner
It's also helpful to invest in a HVAC Maintenance plan, as many include free filter changes with membership.
2) Get in the Shade
Burlington MA is located in the "temperate" area on the US Dept. of Energy's climate region map. Unlike the hot and arid Southwest and hot and humid Southeast, energy-saving landscaping strategies for this area must be balanced - keeping heat out in summer and keeping it in during winter months.
Adding more trees and bushes to your home's exterior not only provides a more beautiful landscape, but can considerably block the amount of solar heat beaming on the roof and through the windows. All that heat makes your air conditioning system work harder. Strategically place vegetation so that it shades the roof, east and west facing walls.
If the outdoor air conditioning unit itself receives some shading from trees and shrubbery, it can also improve your HVAC system effectiveness up to 10%!
3) Upgrade your Thermostat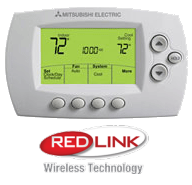 If you are reading this article on a smartphone and you don't have a digital programmable thermostat yet, you should be embarrassed! Advanced technology can help you save energy and reduces costs by giving you precise control over temperature, humidity, air treatment, scheduling and more.
Smart and relatively inexpensive, Digital Programmable Thermostats allow you to adjust the settings for a higher temperature when no one's home or during cooler parts of the day.
On the go and want to change the settings? You can even connect to your system from almost anywhere via Wi-Fi.
4) Turn off ceiling fans when not in use
Keeping a ceiling fan running all the time, even when the room is unoccupied really doesn't keep the room cooler. Though they do help circulate air, ceiling fans have no effect on the temperature of the area. They simply redistribute already conditioned (or unconditioned) air and make it feel cooler because it's creating a breeze against your body. Prevent wasted electricity by turning them off when leaving a room.
5) Go Underground
Naturally cooler than the rest of the home, a basement can provide instant relief on a hot day. If your home has a basement, why not convert it into a summer family room or hangout?
Be sure to keep basement windows and doors closed during steamy summer weather to avoid excess condensation which increases indoor humidity. Humidity levels however can be controlled with a number of whole-home humidity control solutions that are designed to work together to use energy as efficiently as possible.
6) Make sure vents are clean and open
It may be obvious but it is truly remarkable what you may not notice about your own home. Vents can be accidentally shut for cleaning purposes and never reopened. If you notice an unusually warm room or area in your home, don't forget to check the vent.
7) Replace old air conditioning units with newer, efficient models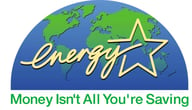 If you have an older unit that has not been properly maintained, investing in a new and more energy-efficient model. The replacement costs are well worth it in the long run. See this guide to determine if you should repair or replace your heating and cooling system.
When you're faced with the choice between replacing and repairing part or all of your heating and cooling system, rely on a trusted HVAC contractor like Total Comfort Mechanical to help you find a solution that's affordable, keeps your family comfortable and makes sense in the long-term.
8) Get a Tune-up!
Regular maintenance allows minor repairs to be caught before they become major, costly replacements. To be absolutely certain you are obtaining optimal efficiency from your home's central air conditioning system, schedule an AC tune-up. This includes a check of multiple factors to ensure all air conditioning system components are operating properly and that the system is meeting the manufacturer's expectations for efficiency. Failing parts can be identified in advance to prevent unexpected equipment breakdown.
Read more ...
This entry was tagged Energy Efficiency, AC, Tips, Air Conditioning, Energy Star, Energy bill, HVAC and posted on June 03, 2016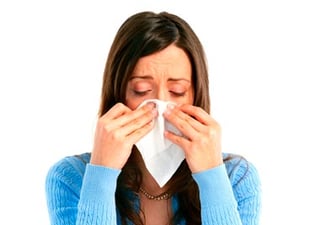 Think of your central heating & air conditioning system as your home's lungs. It breathes in air and contaminants and then breathes those pollutants back out again all day (and night) long.
These hazards include pollen, mold, smoke, chemicals and gases such as radon and carbon monoxide.
Air quality problems within the home attribute to an alarming number of health risks, affecting your family's comfort and well-being. Children are especially vulnerable to the harmful effects of poor indoor air quality.
According to the EPA, indoor air health problems are present in 8 out of 10 homes, and indoor air pollution is listed as one of the top five environmental risks to public health. In fact, there are two to five times more contaminates contained in indoor air than outdoors.
Millions of Americans suffer from allergies caused by pollen which often aggravated by poor indoor air quality, including pollen trapped indoors. Mold is another common toxin that triggers health problems. Excess humidity can lead to mold and mildew growth. If you can see condensation on your windows regularly, then the humidity level needs to be addressed.
There are many different areas of the home that these invisible pollutants reside - all filtering through the same system. Indoor air pollutants produce the same symptoms as many illnesses, including fatigue, headaches, nausea, scratchy throat and nasal irritation.
A healthy home is attainable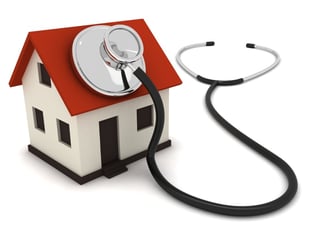 A healthy home (and office) is attainable with safer products and better indoor air quality. A number of energy-efficient products can help you manage more than just the temperature of the air within your home.
A qualified HVAC contractor that specializes in Indoor Air Quality solutions and testing can help you determine the best solution - whether you require a system to manage humidity or reduce harmful airborne particles for better air freshness and purity. Some options include:
ERV - Energy Recovery Ventilation
Energy Recovery Ventilators, or ERV systems deliver fresh air to the home's interior, bringing equal amounts of healthier, fresh air into your home while exhausting the same amount of air out.
Unlike opening a window, an ERV system helps keep the air fresh without introducing pollen and other allergens inside. During summer, the system pre-cools and dehumidifies while humidifying and pre-heating in the winter months.
ERV products are available in many convenient sizes and a qualified HVAC contractor can properly size a unit that precisely meets your needs.
Humidifiers / Dehumidifiers
Controlling humidity levels also helps you maintain a healthier and more comfortable home environment, preventing mold and mildew growth.
Dry air can also cause structural damage to your home and possessions. It can cause walls, woodwork and hardwood floors to crack. Optimal humidity can also help you stay warmer at cooler temperatures. That means you can lower your thermostat and save energy, thereby lowering your heating costs.
Air Cleaners
Many types (and sizes) of air cleaners are available, ranging in price - from the lower cost table-top models to sophisticated whole-home systems. Some air cleaners are extremely effective at particle removal, while others like most table-top models, do not adequately do so.
Duct Cleaning
The removal of contaminants from your home's heating and cooling (HVAC) system should be considered as one component in an overall plan to improve indoor air quality. Cleaning your ducts can flush out pollutants like pollen and mold. Look for a qualified Duct Cleaning service from a trusted source such as your local Better Business Bureau or Angie's List.
Massachusetts residents in the Burlington area can rely on the specialists at Total Comfort Mechanical to maintain control of indoor air quality for a healthier, more comfortable home!
The US Consumer Product Safety Commission's Guide to Indoor Air Quality has a great deal of information on the sources and effects of indoor air problems in both the home and office.
Read more ...
This entry was tagged Heating, Air Conditioning, Humidifiers, Ventilation, IAQ, HVAC, ERV, Indoor Air Quality, and posted on April 04, 2016