Are high utility bills getting you down this summer? Keeping your Massachusetts home air-conditioned and comfortable can be expensive. Everyone's trying to beat the sweltering July and August heat and energy consumption is high. The good news is there are actually some very simple things you can do to keep costs down without investing a fortune.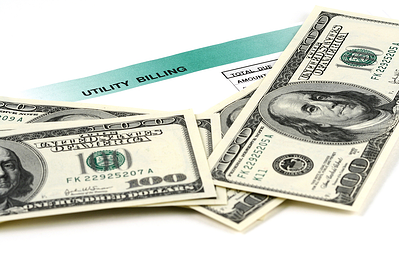 Turn off ceiling fans when not in use
Some people believe that keeping a ceiling fan running all the time, even when the room is unoccupied, will keep the room cooler than if turned off. While they do help circulate air, ceiling fans have no effect on the temperature of the area. They simply redistribute already conditioned (or unconditioned) air and make it feel cooler because it's creating a breeze against your body. Leaving the fan on while the room is empty will not make the room any cooler upon your return. Turn them off when leaving a room to prevent wasted electricity.
Go Green

(and not the way you're thinking, either)
We're talking actual green in color - whatever shades appeal to you : forest green, emerald green, moss or fir. Adding more trees and bushes to your home's exterior not only provides a more beautiful landscape, but can considerably block the amount of solar heat beaming on the roof and through the windows. All that heat makes your air conditioning system work harder. In addition, if the air conditioning unit itself receives shading from trees or shrubbery, it can improve your AC's effectiveness up to ten percent!
Massachusetts lies in the "temperate" area on the US Dept. of Energy's climate region map. Unlike the hot and arid Southwest and hot and humid Southeast, energy-saving landscaping strategies for this area must be balanced - keeping heat out in summer and keeping it in during winter months (see more at Landscape for Life).
Get with the Program...
...with a digital programmable thermostat (DPT)! Smart and relatively inexpensive, DPT's allow you to adjust the settings for a higher temperature when no one's home or during cooler parts of the day. With today's technologically-advanced controls you can truly set it and forget it, and even manage your home's central air conditioning system via mobile device. (Side note to self: if you're reading this article on a smartphone and you still don't have a digital t-stat yet, you should be embarrassed.)
Chill Out Down Under
If your home has a basement, why not convert it into a summer family room or hangout? Naturally cooler than the rest of the home, the basement can provide instant relief on a hot day. Be careful about opening basement windows though, especially during very hot and humid weather. Damp, tropical air can cause surface condensation which will increase indoor humidity as well.
To be absolutely certain you are obtaining optimal efficiency from your home's A/C system, schedule a system maintenance check with us. We will check multiple factors to ensure all air conditioning system components are operating properly, that the system is meeting the manufacturer's expectations for efficiency, and recommend alternatives if not.
Read more ...
This entry was tagged Burlington MA, Tips, Energy, MA, Efficiency, Air Conditioning, Massachusetts, Keep Cool, Energy bill and posted on July 18, 2014
What is a Ductless Mini-Split air conditioning system? Only one of the hottest-selling cooling systems in the country - Massachusetts included! A trend that took Europe by storm and is now heading westward, these modern, energy-efficient and stylish air conditioners have become such fast sellers that Mitsubishi is challenged to keep up with the growing demand.
Mitsubishi, the world's top-selling brand of ductless cooling and heating systems, experienced a complete sell-out of its 2013 U.S. inventory well before the end of last year. This caused limited availability and back-orders with Mitsubishi Diamond HVAC specialists throughout the United States.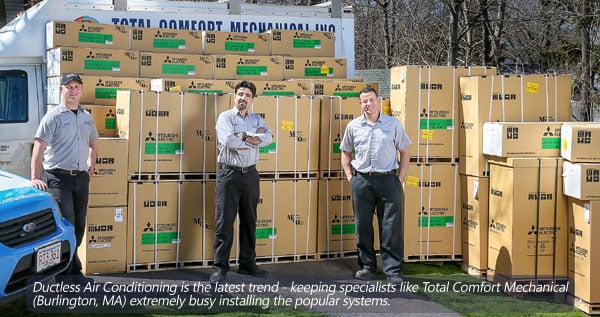 Nearly six weeks ago, the out-of-stock inventory was made available again and has been flying off the shelves ever since. "Heating and air conditioning specialists" Total Comfort Mechanical of Burlington, MA happily announced the new 2014 mini-split systems were back in stock and contacted their customers to arrange installation to those that had been anxiously awaiting their new Mitsubishi ductless mini-split systems.
The ductless mini-split wave is keeping HVAC contractors extremely busy. "We can hardly keep up with the demand", said Total Comfort Mechanical owner Wendell DePaiva. "We've had so many requests for ductless installs that we completely wiped out our inventory in just a few weeks," DePaiva said, "but we have already restocked and are ready to install."
It seems Massachusetts residents are some of the most energy-conscious the country - the U.S. Green Building Council recently ranked the state #4 in the top 10 list of states leading the nation in green building.
How Ductless Mini-Split Air Conditioners Work
Like central air conditioners, ductless units have a split design and don't require a complicated system of ducts. The split system (also called a mini-split, ductless split, or duct-free system) has at least one indoor unit in the home or office (this is the evaporator) and one outdoor unit (the condenser). Line sets, which are copper tubes of refrigerant, are run to the indoor unit from the outdoor unit.
The indoor component can be mounted on the ceiling or the wall and are extremely quiet when in operation. Read more about ductless ac systems here.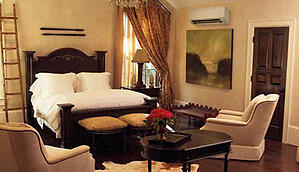 With the booming popularity of ductless systems, the product selection is getting wider - many electronics manufacturers now offer their versions of ductless appliances. Considering that many smaller brand names typically don't specialize in heating and cooling solutions, it's important to note that it can be a challenge to find qualified technicians to install and service them.
The specialists at Total Comfort Mechanical recommend sticking with a trusted, industry leader that provides a solid warranty on their product and has a network of certified and trained Diamond Contractors to perform the installation and service. "It's smart to get a few estimates from qualified and certified HVAC contractors before making the investment," DePaiva advises.
Check with your local Better Business Bureau or other local chamber organizations to learn about the reputation of the heating and air conditioning contractors in your area. Burlington MA residents and neighboring MA cities can request a quote or more information on ductless AC solutions here or the following link:
Related Ductless MiniSplit articles:
---
Read more ...
This entry was tagged Energy Efficiency, Energy Rebates, Ductless, Burlington MA, Air Conditioning, Air Conditioner, Mitsubishi AC, MiniSplit, Ductless AC, Mitsubishi and posted on April 08, 2014
How to keep your central air conditioning system running efficiently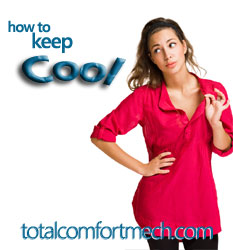 Our customers and subscribers have asked for suggestions on how to reduce the energy costs associated with home cooling during the summer months. To help, we've compiled this list for easy reference, and to easily share with friends and family, too!
Looking for ways to beat the heat? July has been a scorcher in Burlington, and neighboring Massachusetts areas it looks like August will bring more of the same.
Try these tips to keep your air conditioning system running efficiently:
Replace filters regularly! This is one of the easiest things to do yet one of the most commonly overlooked. Filters should be replaced monthly, so make it a habit by keeping a supply of filters on hand.
Set your thermostat and leave it. Pick a temperature that you are comfortable with (perhaps 75°) and keep it at a constant setting. Turning the thermostat down doesn't affect the temperature of the air blowing out of your vents. It makes the system run longer, not colder.
Keep curtains, drapes and blinds closed, especially on the west-facing side of your house.
Shade your air conditioner. Your unit works harder if it is in an area that receives full sun.
Don't block the AC unit. Keep air flow free from obstructions.
Keep household appliances that produce heat far away from your thermostat. You don't want an adjacent TV or water heater to contribute to a false thermostat temperature.
Caulk around window frames to seal any leaks and check weather stripping.
Invest in a few good ceiling fans or some smaller portable fans. Fans provide evaporative cooling as you sweat. If you buy a ceiling fan with lights, opt for those with Compact Fluorescent Lamps (pin-type) CFL's, which last up to 15 times as long as incandescent bulbs.
If your home has a fireplace, don't send cool air up the chimney – close the damper and shut glass doors.
Schedule regular service on your air conditioning system. Your system's refrigerant charge needs to be checked annually, and the AC unit needs to be cleaned professionally. A/C Maintenance ensures your system is running at peak efficiency.
If you are concerned about obtaining optimal efficiency from your Air Conditioning system, be sure to schedule an A/C system maintenance check with your HVAC contractor. A professional will check multiple factors to ensure all air conditioning system components are operating properly, and that the system is meeting the manufacturer's expectations for efficiency.
Read more ...
This entry was tagged AC, Burlington MA, Tips, Efficiency, Air Conditioning, Air Conditioner, Keep Cool, Energy bill and posted on August 02, 2013