Take Total Control of your home's Total Comfort. Our indoor air quality specialists can improve the indoor air excellence of your home or business.
Indoor Air Quality (IAQ) problems in your home can affect your family's health, comfort and safety. Indoor air pollutants produce the same symptoms as many illnesses, including fatigue, headaches, nausea, scratchy throat and nasal irritation. Children are especially vulnerable to the harmful effects of poor indoor air quality.
Our Indoor Air Solutions include:
Humidity Controls / Energy Recovery Ventilation / Duct Cleaning & Sealing / Air Cleaners
According to the EPA, indoor air health problems are present in 8 out of 10 homes, and indoor air pollution is listed as one of the top five environmental risks to public health. There are two to five times more contaminants contained in indoor air than outdoors.
Millions of Americans suffer from allergies caused by pollen which are often aggravated by poor indoor air quality, including pollen trapped indoors. Mold is another common toxin that triggers health problems. Excess humidity can lead to mold and mildew growth. If you can see condensation on your windows regularly, then the humidity level needs to be addressed.
There are many different areas of the home that these invisible pollutants reside - all filtering through the same system.
A Healthy Home is Attainable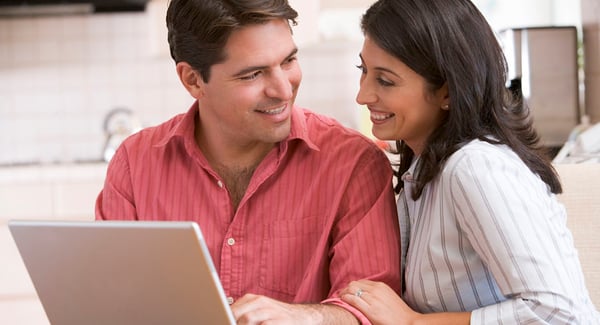 Massachusetts residents in the Burlington area can rely on the specialists at Total Comfort Mechanical to maintain control of their Indoor Air Quality for a healthier, more comfortable home!
A variety of Indoor Air Quality service options can be utilized to help you take even more control of the Total Comfort in your home by managing more than just the temperature.
These energy-efficient choices include products such as Humidifiers and Dehumidifcation systems, Energy Recovery Ventilation, Duct Cleaning, Duct Sealing and Whole-Home Air Cleaners.
Humidity Control: Optimal humidity can help you stay warmer at cooler temperatures. That means you can lower your thermostat and save energy, thereby lowering your heating costs. It also protectcs your home from damaging effects of air that is too high or low.
ERV: Unlike opening a window, an Energy Recovery Ventilation system helps keep the air fresh without introducing pollen and other allergens inside. During summer, the system pre-cools and dehumidifies while humidifying and pre-heating in the winter months.
Ductwork: A clean, well-designed duct system that is sealed properly can make your home more energy efficient and comfortable. In typical houses, about 20% of the air that moves through the duct system is lost due to leaks, holes, and poorly connected ducts.
Air Cleaners: The need for air cleaning can depend on certain day-to-day activities or situations such as spring cleaning or allergy season. Most whole-home air purifiers work only when your heating or cooling system is running, but one of the many advantages of an air purification system from Total Comfort Mechanical is that you control when and how it works!
Total Comfort Mechanical's Indoor Air Quality Specialists will help you select the best solution - whether you require a system to manage humidity, products to reduce harmful airborne particles or an overall plan of action to improve air freshness and purity in your home or office.
Contact us to help you determine which Indoor Air Quality solutions are right for you and your family.
---